ALTOS DE TORONA
---
OLIVO DE ALTOS
This Extra Virgin Olive Oil, made from picual, arbequina and hojiblanca varieties of olives, has exceptional qualities, both organoleptic and nutritional. Immediate mechanical extraction after picking guarantees a product of superior quality.
| | |
| --- | --- |
| DO: Rías Baixas | Variety: Picual, Arbequina, Hojiblanca |
| Sub-area: O Rosal | Production: 300 bottles |
Aroma: Freshly cut grass aroma and notes of tomato plant and fig leaf.
---
Taste: Balance between bitter, spicy and fruity.
---
Gastronomy: Raw on toast, salads and emulsions. Perfect for garnishing, fish or octopus.
Made by immediate extraction after picking. Olives picked from olive trees in the Altos de Torona vineyards in Tomiño (O Rosal)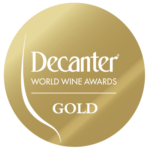 DECANTER WORLD WINE AWARDS 2018 
Bronze medal
Altos de Torona Albariño 2017
DECANTER WORLD WINE AWARDS 2018 
Bronze medal
Altos de Torona Albariño 2017
DECANTER WORLD WINE AWARDS 2017 
Gold medal
Altos de Torona Albariño 2016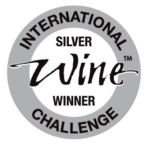 INTERNATIONAL WINE CHALLENGE 2019
Silver medal
Altos de Torona Albariño 2018
INTERNATIONAL WINE CHALLENGE 2018 
Silver medal
Altos de Torona Albariño 2017
INTERNATIONAL WINE CHALLENGE 2017
Trofeo a "El Mejor Albariño Del Mundo"
Altos de Torona Albariño 2016
INTERNATIONAL WINE CHALLENGE 2017
GOLD Medal
Altos de Torona Albariño 2016
INTERNATIONAL WINE CHALLENGE 2016
Silver medal
Altos de Torona Albariño 2015
IINTERNATIONAL WINE CHALLENGE LONDON 2015
Silver Medal
Altos de Torona Albariño 2014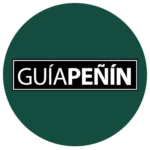 GUÍA PEÑÍN 2020
90 Puntos + 5*
Altos de Torona Albariño 2018
GUÍA PEÑÍN 2018
90 Puntos
Altos de Torona Albariño 2017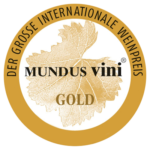 CONCURSO INTERNACIONAL MUNDUS VINI 2015
Gold medal
Altos de Torona Albariño 2014
Aroma: Freshly cut grass aroma and notes of tomato plant and fig leaf.

---

Taste: Balance between bitter, spicy and fruity.

---

Gastronomy: Raw on toast, salads and emulsions. Perfect for garnishing, fish or octopus.

Made by immediate extraction after picking. Olives picked from olive trees in the Altos de Torona vineyards in Tomiño (O Rosal)

DECANTER WORLD WINE AWARDS 2018 
Bronze medal
Altos de Torona Albariño 2017

DECANTER WORLD WINE AWARDS 2018 
Bronze medal
Altos de Torona Albariño 2017

DECANTER WORLD WINE AWARDS 2017 
Gold medal
Altos de Torona Albariño 2016

INTERNATIONAL WINE CHALLENGE 2019
Silver medal
Altos de Torona Albariño 2018

INTERNATIONAL WINE CHALLENGE 2018 
Silver medal
Altos de Torona Albariño 2017

INTERNATIONAL WINE CHALLENGE 2017
Trofeo a "El Mejor Albariño Del Mundo"
Altos de Torona Albariño 2016

INTERNATIONAL WINE CHALLENGE 2017
GOLD Medal
Altos de Torona Albariño 2016

INTERNATIONAL WINE CHALLENGE 2016
Silver medal
Altos de Torona Albariño 2015

IINTERNATIONAL WINE CHALLENGE LONDON 2015
Silver Medal
Altos de Torona Albariño 2014

GUÍA PEÑÍN 2020
90 Puntos + 5*
Altos de Torona Albariño 2018

GUÍA PEÑÍN 2018
90 Puntos
Altos de Torona Albariño 2017

CONCURSO INTERNACIONAL MUNDUS VINI 2015
Gold medal
Altos de Torona Albariño 2014